Activities
If you want to know where I'll be in the first half year of 2018, check out:
Michael on the road.
My current and upcoming books:
Kubernetes Cookbook
is a collection of recipies for developers and admins that my buddy Sébastien Goasguen and I put together.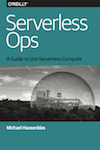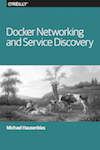 Some of my active projects:
FWIW, a rather complete list of all advocacy sites I've ever done is also available.
More ...
Some of my past activities:
Even more ...
Consider checking out my weekly newsletter
appops reloaded
on all things containers, devops, cloud native apps, CI/CD, microservices with Docker, Kubernetes, and OpenShift.
Hosted on GitHub Pages — Theme by orderedlist