Contact
Michael's ID at DERI
Michael's ID at dogfood
My name is Michael Hausenblas and I work at MapR Technologies, as Chief Data Engineer for the EMEA region.
MapR Technologies is a startup founded in 2009 that offers an enterprise-grade Big Data platform (incl. Hadoop, Storm, Drill, etc.), supporting many mission-critical & real-time production uses.
My email address is michael.hausenblas@gmail.com for dev/ops stuff (Apache, etc.), and m.hausenblas@acm.org for writing stuff (blog posts, articles, books, etc.).
Activities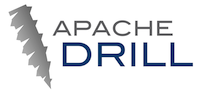 Some of my active projects:
More ...
Some of my past activities:
For a list of people I had the pleasure to work with so far see my semanticweb.org profile [HTML] [RDF].
For software I have developed see my cards over at geekli.st and I'm also hanging out on StackExchange:
Hosted on GitHub Pages — Theme by orderedlist