Activities

If you want to know where I'll be in the next couple of months, check out:
Michael on the road.
My current and upcoming books:
Kubernetes Security
covers securing clusters, secure image builds and running containers, authn & authz, secrets, and more. Expected to be published by fall 2018.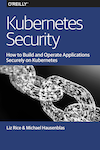 Kubernetes Cookbook
is a collection of recipies for developers and admins that my buddy Sébastien Goasguen and I put together.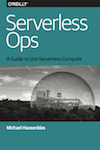 Some of my active projects:
PoCing Parameterizer, a tool for generic Kubernetes app installs.
Contributing to Kubeflow, the machine learning on Kubernetes environment.
Creating KAML-D, the Kubernetes Advanced Machine Learning & Data Engineering Platform.
Developing kubed-sh, the Kubernetes cluster shell for the casual cluster user.
Keeping folks up-to-date on the emerging application area of Machine Learning on Kubernetes via kube-machine-learning.rocks.
Helping people to learn Kubernetes via kubernetesbyexample.com.
Providing developers with good practices around ops for cloud native/containerized environments via some.ops4devs.info.
Writing a weekly newsletter via new.appops.info on all things appops, covering topics from Go to CI/CD pipelines to containers.
Running the Cloud Native Ireland meetup as founder.
Serving on Programme Commitees such as KubeCon + CloudNativeCon, O'Reilly Velocity, and Red Hat Summit.
Speaking at events, for example: GopherCon, ContainerCamp, O'Reilly Velocity, ContainerSched, Software Circus, DevOpsCon, distributed matters, FOSDEM, O'Reilly Strata, Devoxx, Hadoop Summit, OSCON, Thingmonk, various user groups all over the place—most of my presentations are available via speakerdeck.com.
A list of all advocacy sites I've ever done is also available.
More ...
Some of my past activities:
Even more ...
Consider checking out my weekly newsletter
appops reloaded
on all things containers, devops, cloud native apps, CI/CD, microservices with Docker, Kubernetes, and OpenShift.
Hosted on GitHub Pages — Theme by orderedlist