Contact

Michael's ID at DERI
Michael's ID at dogfood
My name is Michael Hausenblas and I work at Red Hat, where I help appops to be successful with container technologies including OpenShift, Kubernetes, Docker, as well as elastic data processing around Apache Spark, Apache Kafka, and time series databases.
Please use m.hausenblas@acm.org for any general enquiries.
Activities
If you want to know where I'll be in the first half year of 2017, check out:
My currently available O'Reilly books: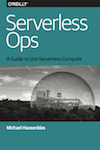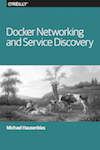 Some of my active projects:
FWIW, a rather complete list of all advocacy sites I've ever done is also available.
More ...
Some of my past activities:
Even more ...
Consider checking out my weekly newsletter
appops reloaded
on all things containers, devops, cloud native apps, CI/CD, microservices with Docker, Kubernetes, and OpenShift.
Hosted on GitHub Pages — Theme by orderedlist