Contact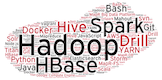 Michael's ID at DERI
Michael's ID at dogfood
My name is Michael Hausenblas and I work at MapR Technologies as Chief Data Engineer, where I enable our customers to do as-it-happens business by reducing the time from data to action.
MapR Technologies is a pre-IPO start-up and the leading provider of production Hadoop. We offer an enterprise-grade data platform—including Hadoop, Spark, Drill, Storm, etc.—supporting many mission-critical & production use cases at over 700 paying customers, worldwide.
Please use m.hausenblas@acm.org for any general enquiries.
Activities


Some of my active projects:
More ...
Some of my past activities:
Even more ...
Consider checking out my digital newspapers:
Hosted on GitHub Pages — Theme by orderedlist