Contact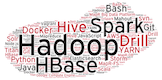 Michael's ID at DERI
Michael's ID at dogfood
My name is Michael Hausenblas and I work at MapR Technologies as Chief Data Engineer for the EMEA region.
MapR Technologies is the leading provider of production Hadoop. MapR offers an enterprise-grade Big Data platform—including Hadoop, Spark, Storm, etc.—supporting many mission-critical & real-time production use cases at over 500 paying customers, worldwide.
If you want to share some Big Data/NoSQL related newsworthy items with me, please use michael.hausenblas@infoq.com, and use m.hausenblas@acm.org for any other general enquiries.
Activities



Some of my active projects:
More ...
Some of my past activities:
For software I have developed see my cards over at geekli.st and I'm also hanging out on StackExchange:
Hosted on GitHub Pages — Theme by orderedlist